Fluorescent Brightener CPS

                                                           C.I.199

Technical Index:

Appearance:Slight yellowish slurry liquid

Colored Light:Blue-violet light  

pH value:5-7

Granularity:under 2µ≥90%

Properties and Features:

 

High whiteness and fluorescence with less use level.

Improvement of dyeing quality and cost saving. 

Non-toxicity, non-carcinogen and operational safety.

No 24 kinds of aromatic amine banned internationally.

Application Field:

 

It is mainly used in whitening and brightening of polyester and blended fabrics such as polyester/cotton, polyester/silk and polyester/flax etc. 

It is suitable for pad-dyeing and high-temperature & high-pressure dip-dyeing. 

It also can be applied to low-temperature adsorption and fixation dip-dyeing, as well as hot-finalizing technique.

Package:

The package can be changed according to the user's demand.

We warmly welcom your specific inquiry: elva.

Motorized Sheer fabric Vertical Shades Blinds

Motorized Sheer & fabric Vertical Shades Blinds is in unique U- shape construction desgined that are made from soft fabric with alternating sheer folds , Vertical sheer blinds is combiling the filtered light translacent shades and privacy of cloth curtain all in one . Vertical curtain Shades is elegant, soft and stylish that be good at building a environment of the home atmospher classic and comfortable.

Electric Vertical sheer blinds is also called vertical shangrila shade, Hanas vertical blinds or vertical zabra blind. Vertical Sheer shades is not just a fashion window furnishings, it feel of fabric curtains with the versatility of window blinds, there are no chain at the feet any more from tranditional vertical blind, you can walk throught them anywhere, whether vertical blinds are opened or closed, It makes perfect for creating a soft feature accross a large opening.

Remote control vertical blinds shads use a single track, only taking up a half space to achieve the same results from two window curtains. The fabric folds can be taken down so easy, whatever which piece you want to wash or clean, just take it out individually or replaced it in seconds.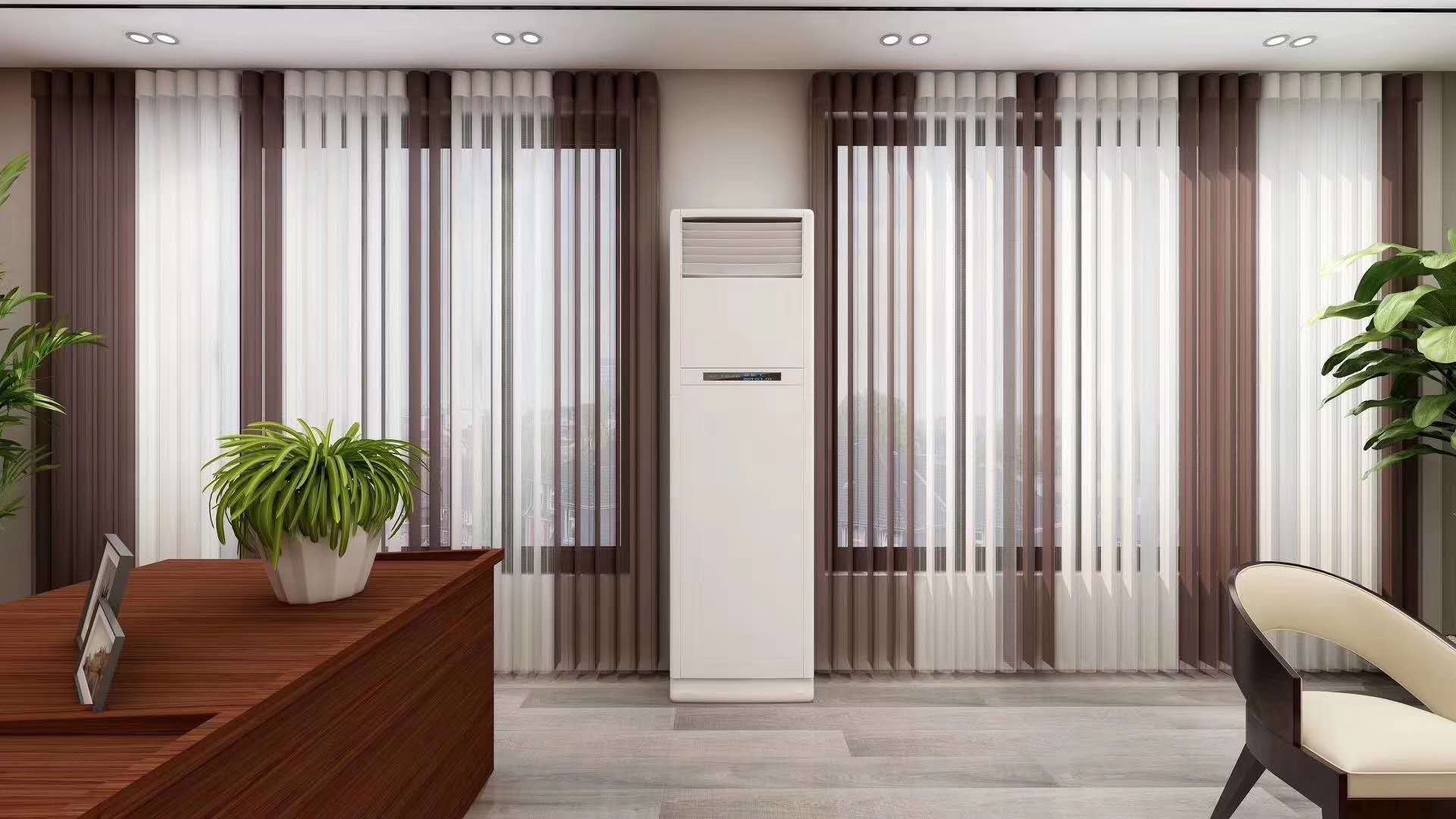 Key Features

Operation System

Automatic Vertical Sheer & Fabric Blinds is so convenient and safty, you can easily press the botton of remote control to adjust light levels depending on the position of the nature light, or privacy required, this operation is semicircular rotation moving. Or just press the button, draw your vertical blind shades right back like window drapery for full sunlight.

If you consider the cost of electric motor vertical shade, you can choose a manual wand operation, all is worth to enjoy a wonderful sheer vertical blinds.

Privace & Light Control

* Press button of controller or turn wand one way, the opaque fabric provides privacy and light blockout.

* Press butoon of contronller or turn wand to other way, the sheer fabric lets more nature light throngh.

* Open the fold halfway, sheer shades for filtering light.

Vertical Sheer Fabric Shades Blinds

Versatility Verticla Blinds,Folding Blinds,Vertical Sheer Blinds,Fabric Shades Blinds

Shenzhen Yuaneng Industrial Co.,Ltd , https://www.bi-colour.com