For newly married couples, setting up a family is full of challenges and beautiful imaginations, but they worry that after a long-term life, the relationship between the couple will fade due to the running-in period.




The thoughtful Mrs. Jiang decided to install a romantic two-person bathtub in the most private bathroom space , but the specific layout was still planned by the custom designer of Rose Island .




Design file




Owner: Mrs. Jiang

City: Chengdu

Area: 9.37㎡

Style: modern and simple

Product: Rose Island full bathroom customization




Floor plan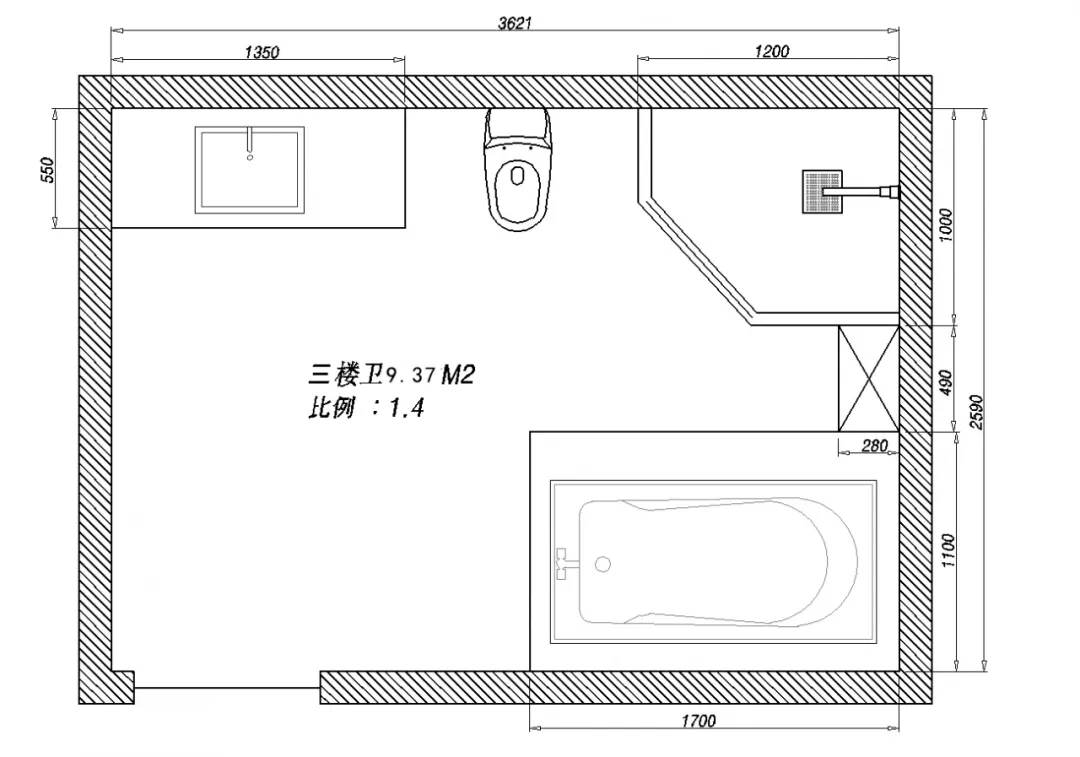 design concept



Rose gold has always been a symbol of romantic love. The custom designer of Rose Island Quanwei used beige wall tiles and rose gold metal accessories to create a romantic bathroom space . As Mrs. Jiang wished, the 9.37 square meters of space was enough to put down the bathtub for two persons, and the diamond shower room was chosen to achieve dry and wet partitions while preventing moisture from destroying the warm and sweet bathroom life.



Shower area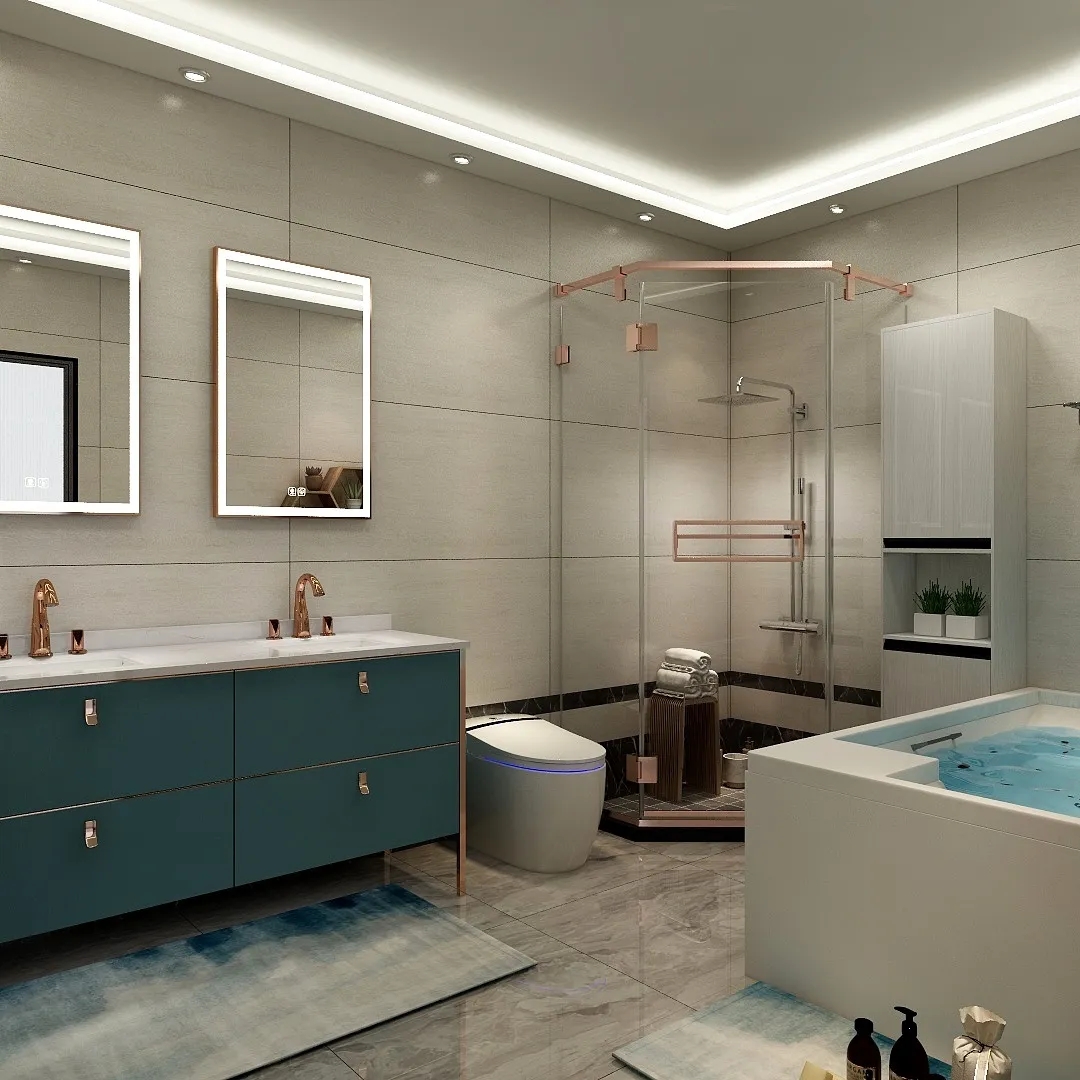 The Rose Island diamond shower room occupies a corner, and the shower area is circled. The first-level sealing ability can easily separate the bathroom from dry and wet. But Mrs. Jiang's favorite is the rose gold frame profile . The gentle color makes the bathroom more passionate.




There is a high storage cabinet between the shower room and the bathtub, and the upper and lower doors store bathing supplies . The open grid in the middle is decorated with pots and green plants to decorate the space. Together with the wooden niche on the bathtub wall, it creates a natural and fresh atmosphere.



Wash area



The French dark blue selected for the bathroom cabinet , the modern minimalist design and the rose gold metal stroke outline the light luxury, the rose crystal faucet makes every wash very sweet.




The front LED light strip of the square smart beauty mirror clearly illuminates the contours of the face , and the one-key defogging function keeps the mirror dry after bathing, and there is no water mist trouble.



Toilet area



Pop-Up Waste
Chrome plated brass Pop-up Waste, high quality Bathroom Fittings. Internal spring plug pops up and down with each press. No need for chain, easy to install. It is ideal replacement for your broken Ideal standard Pop-up waste. There is push button pop up waste for wash basin, Pop Up Bath Waste for bathtub.





Pop-up Waste

Pop-Up Waste,Pop Up Bath Waste,Pop Up Bath Plug,Pop Up Basin Waste

SHENZHEN KING OF SUN INDUSTRY CO.,LTD , https://www.handyfaucet.com