/*kangxianyue 250*250 was created on 2017/3/29*/ var cpro_id = "u2939694";

(1) Some enterprises insist on production. During the holiday period, the city's electric power (heat), gas, tap water and other public welfare production enterprises, such as China Glass Coated Glass, Huapeng Glass and other continuous production enterprises adhere to the festival production. Among the 156 key enterprises dispatched, 18 companies including Triangle Group, Chengshan Group, Expansion Fiber and Wei Da Group are not on vacation, accounting for 11.5% of the dispatched enterprises; 19 enterprises have one day off, accounting for 12.2% of the dispatched enterprises. There are 43 enterprises that have 2 days off, accounting for 27.6% of the dispatching enterprises; 76 enterprises have 3 days of vacation, accounting for 48.7% of the dispatching enterprises. During the festival, Chengshan Group produced 85,000 tires with an output value of 67.47 million yuan; Chishan Group produced 486 tons of aquatic products with an output value of 33.99 million yuan; Wei Da Group produced 360,000 drill chucks with an output value of 10 million yuan.

(2) The coal and electric oil market is running smoothly. During the holiday period, the city's power supply is orderly, the power grid operation is safe and stable, and the supply and demand of the refined oil and coal market are stable. All the petrol stations in Sinopec and PetroChina insist on normal work, open the market supply, and sell 1300 tons of refined oil per day. Up to now, the city's thermal coal inventory of 500,000 tons, available for consumption for more than 25 days; refined oil inventory of 20,000 tons, available for consumption for more than 14 days.

(3) Safety production is in good condition. During the festival, Weihai Power Supply Company continued to carry out large-scale operation and operation of spring power equipment operation and maintenance, and carried out carpet inspection and comprehensive treatment on a line-by-line basis, one by one, and cleared 76 lanes of garbage in the line, and pruned 2,142 trees in the cut-off line, and installed insulation protection. At 343, the electric pole anti-collision warning sign is installed at 98 bases, and the hole 163 is sealed. Newly discovered and timely eliminated 6 critical defects in critical line segments and 8 serious defects. During the holiday season, the transmission line above 10kV was operating normally and no safety incident report was received.

View all -->

It is made from high active polyisobutylene, with excellent low temperature detergency capability and good solubility of high temperature soot. It can be widely used in modulating high grade internal combustion engine oil. It doesn`t contain chlorine, it has preferable compatibility with detergent and antioxidant and corrosion inhibitor.




This product line includes: Ashless Dispersant Mono Polyisobutylene Succinimide T151, Ashless Dispersant Polyisobutylene Succinimide T154, Ashless Dispersant Borated Polyisobutylene Succinimide T154B and Ashless Dispersant High Molecular Weight Polyisobutylene Succinimide T161.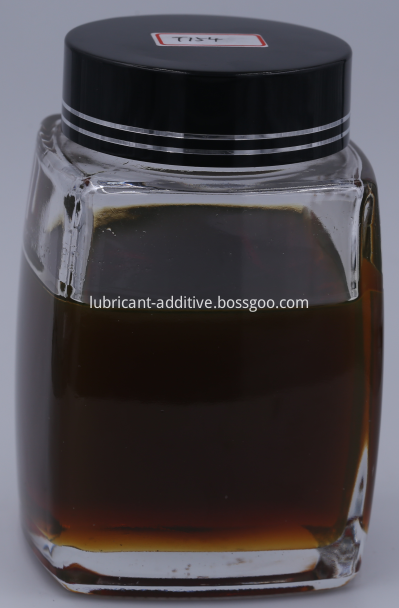 Ashless Dispersant

Ashless Dispersant,Lubricant Additive Ashless Dispersant,Lube Additive Ashless Dispersant,Polyisobutylene Succinimide Ashless Dispersant

Zhengzhou Chorus Lubricant Additive Co.,Ltd. , https://www.cn-lubricantadditive.com