Abstract: The US FDA issued a final rule prohibiting the use of powdered medical gloves from January 19, 2017. The FDA filed the ban in March on the grounds that there is increasing evidence that this glove poses a serious risk to patients, including airway and wound inflammation, postoperative adhesions and allergic reactions. This is the second ban on medical devices after the FDA banned artificial wool fibers in 1983. In April of this year, the FDA proposed to ban the use of a type-3 device, electrical stimulation device, for the treatment of self-mutilation or aggressive behavior, although the final ban is still pending.

"This ban is designed to protect patients and health care workers from dangers they are not aware of," said Jeffrey Shuren, head of the FDA's Center for Devices and Radiological Health.

However, Michael Carome, director of the Public Health Research Group, criticized the FDA for taking too long to issue a ban. They have twice called for the FDA to ban pink gloves for the first time in 1998 and the second in 2011.

"While we are very pleased to see the FDA issuing this final rule, the FDA's delay of 18 years of eliminating these dangerous products from the market is enough to show that they are indifferent. What we see today are for surgical gloves and patient examination gloves. The harm caused by cornmeal and latex tape was scientifically proven in 1998," Carome said.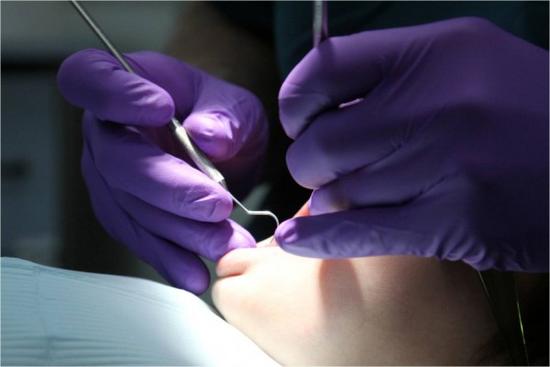 Medical powder gloves ban

Specifically, FDA stated that it would prohibit the sale, distribution, and manufacture of all powder surgical gloves, powdered patient examination gloves, and absorbable powders for use in surgeon glove lubrication, although it states that the ban would not apply to powder-shielded gloves.

In addition, the ban will not apply to powders used in the manufacture of powder-free gloves, as long as a small amount (with no more than 2 mg of powder per glove) is made into a finished product.

"Based on a careful assessment of the current benefits and risks of powdered gloves, including alternatives that currently avoid the risk of powdered gloves, the FDA has determined that the standards for prohibiting powdered gloves have been met," the FDA wrote. The FDA said that about 100 comments received were in favor of banned powdered gloves.

Most of the comments opposing the prohibition of powdered gloves claim that powder-free gloves are harder to wear and more uncomfortable. However, the FDA rejected these requirements, saying that research support and the convenience of wearing powder-free gloves performance characteristics.

The FDA also rejected the notion that powder gloves should not be banned because new powder gloves are safer than powder gloves. "Some studies have shown that gloves that reduce the amount of powder continue to present irrationality and great risks to patients and health care workers." In order to promote the implementation of the ban, the FDA said that it also modified the classification of medical gloves to distinguish powdered And no powder gloves, because the current classification does not distinguish between the two.

Fluorescent Brightener ER
Optical Brightener OB C.I. 184
Structure: benzoxazole thiophene derivative Purity: 99%min
Appearance: light yellow or milk white powder Melting point: 200-202°C
Volatile conten: 0.5%max Ash content: 0.1%max
Application: Optical Brightener OB can be used for whitening thermoplastic plastics,PVC,PS,PE,PP,ABS,Acetate fier,paint,coating.printing ink,etc..It can be added at any stge in prodess for process for shitening the polymers and can give the finished products a bright bluish white glaze.

Liquid Optical Brightener ER,Fluorescent Brightener ER-III,Fluorescent Brightener ER-LI,Fluorescent Brightening Agent

FORING IMPORT & EXPORT CO.,LTD , https://www.foringfor.cn